How do I join AptDeco?
Joining AptDeco is easy - you can create an account from anywhere on our site! Navigate to the top right of your screen and click on the person icon. From there select create an account, enter your information and you're all set!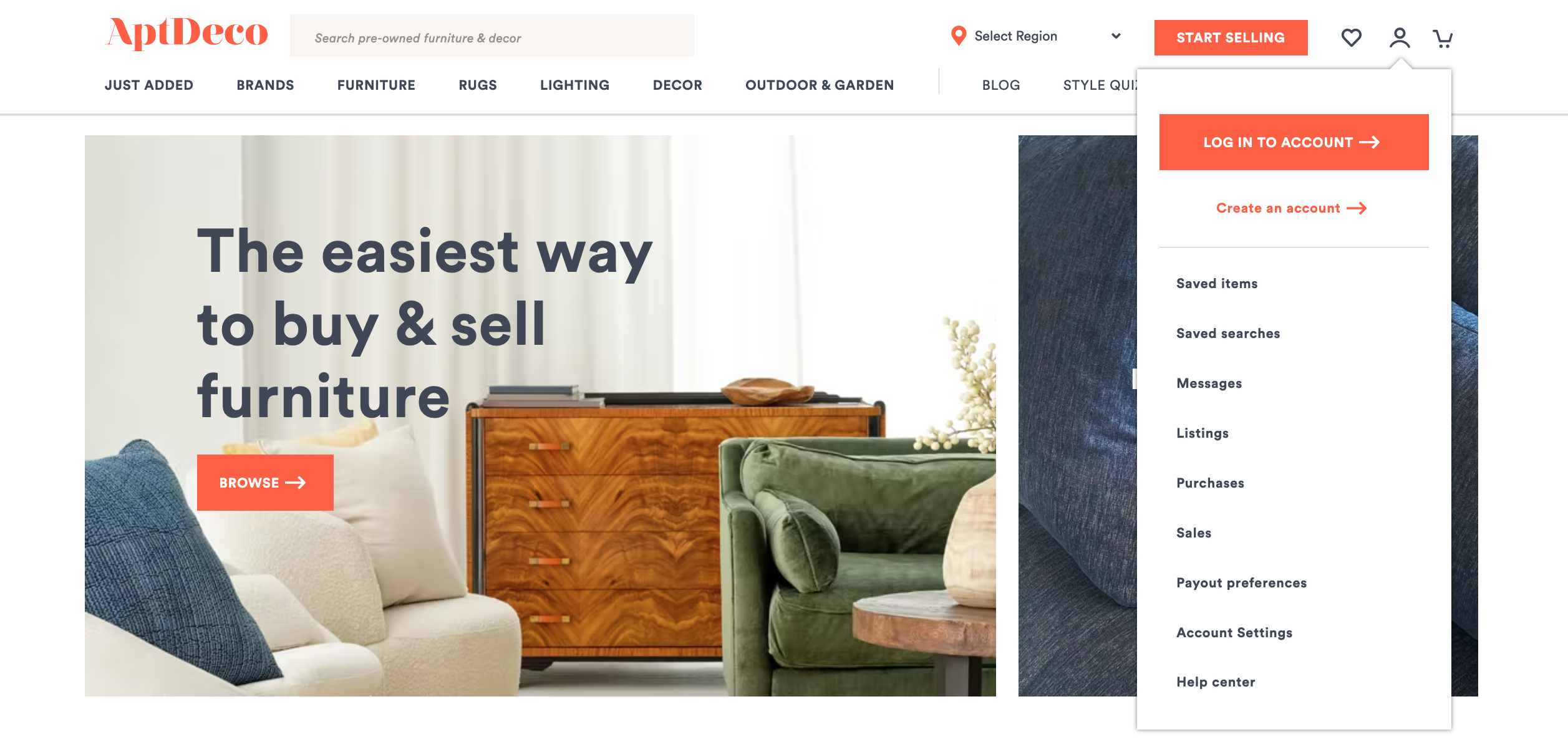 You may register as an individual, or as a business if you're a furniture store or designer. You can find more information about our business programs here.
To make things easier users can also use their Facebook or Google accounts to register on AptDeco!
If you need to reschedule or report a discrepancy with an item, you will first need to create an account. All your purchase and sales history will migrate to your new account.
---
---