How does delivery pricing work?
The price of delivery varies based on the location and size of the item. For items being shipped within our standard service zone, a local AptDeco delivery option will be available to you. You can check if you are located in our standard service zone by clicking Check your zip code.
For orders in our extended service zones, additional fees may apply. To calculate delivery to your zip code, click on the Calculate delivery to your zip code button on the listing page.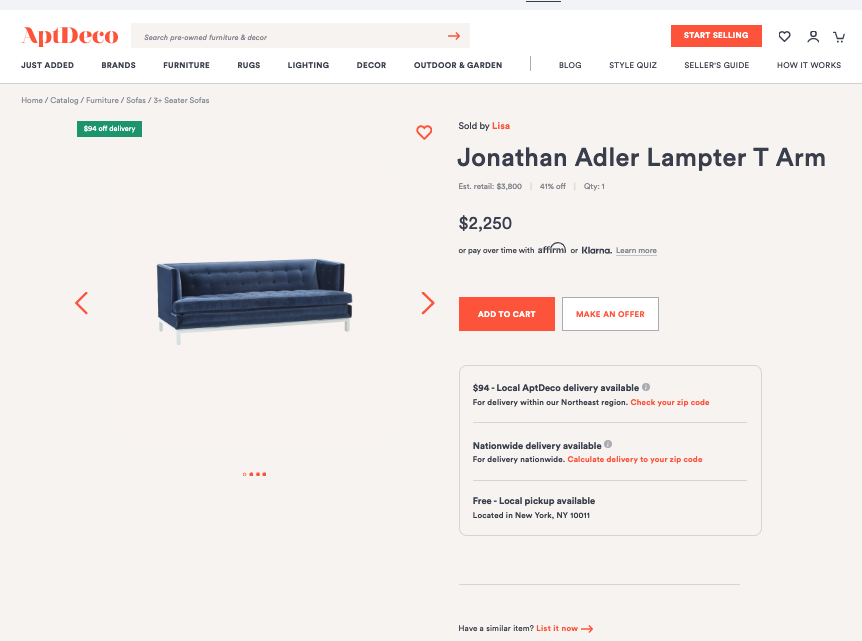 If you'd like to pick up the item yourself, you'll save on delivery! Indicate your choice by choosing self pickup as your delivery method at checkout.
We believe you deserve to know how your money is being spent. Delivery fees go directly toward creating a seamless delivery experience, as well as paying delivery team members a living wage. Here's how your delivery fee breaks down.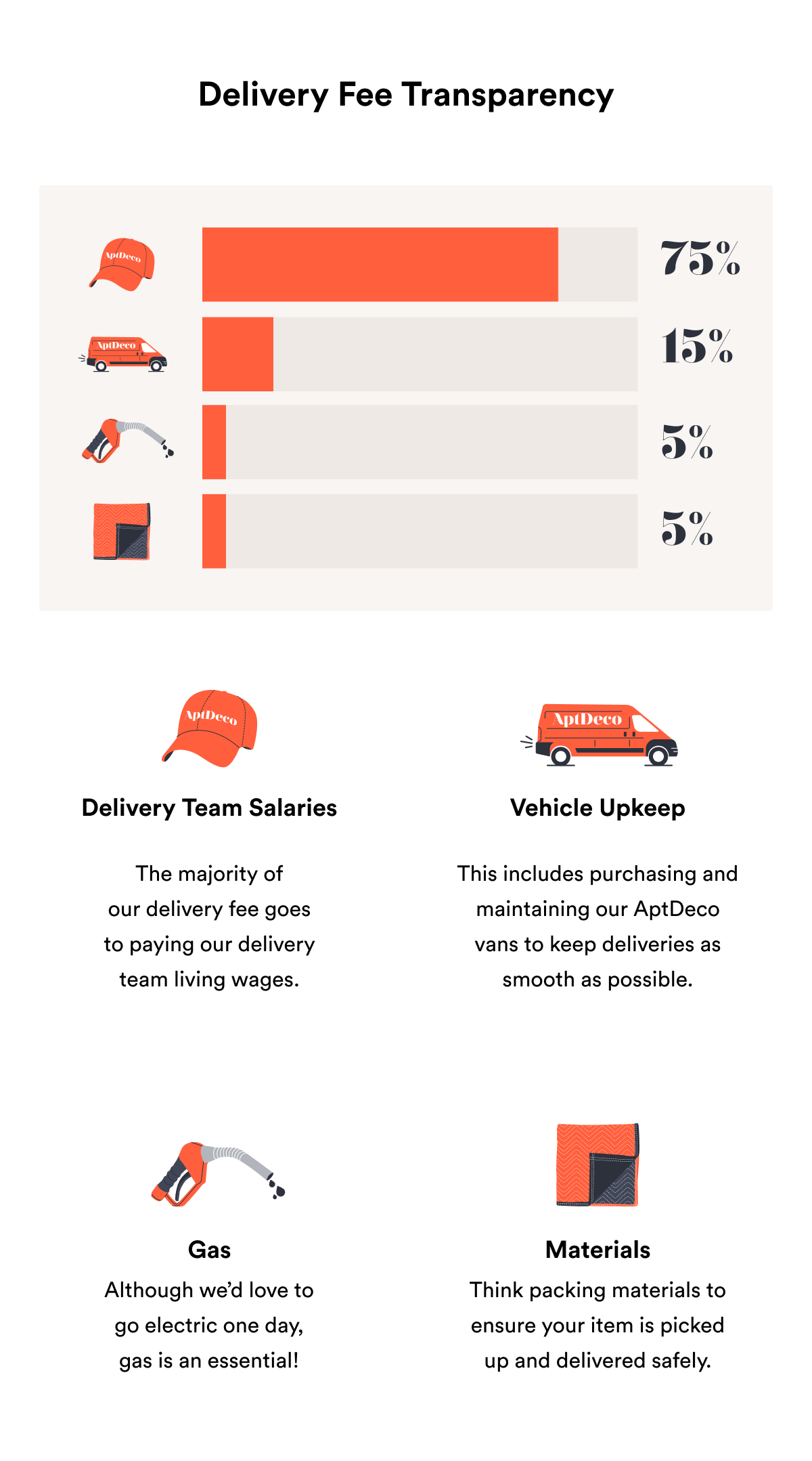 Visit our blog for more about context on delivery fee pricing. Have questions about a specific item? Reach out to us directly by emailing us at hello@aptdeco.com!
---
---