How Do I Buy An Item?
To buy an item on AptDeco, simply find the item you wish to purchase and add it to your shopping cart.
Once you're ready to purchase, go to your shopping cart and click on 'proceed to purchase request' – that's it!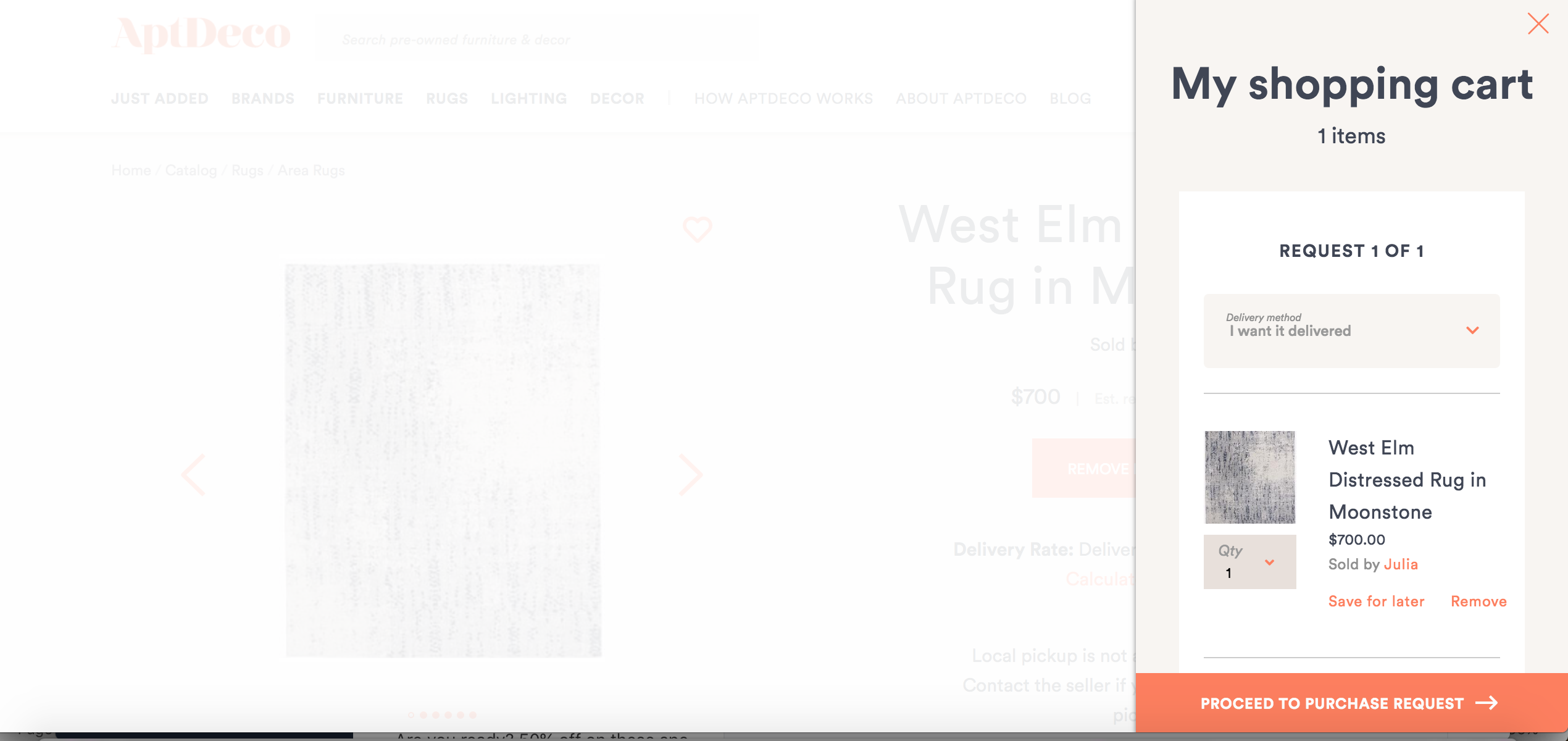 Don't know where to start? You can search our catalog by categories, season inspired collections, and brands! Check out our video to get some tips for using filters.
---
---