Can I pick up an item versus having it delivered?
As long as a listing shows local pickup is available, you'll be able to choose self pickup at time of checkout. If a listing doesn't show local pickup is available, no worries. You can message the seller to see if they'd be open to the option.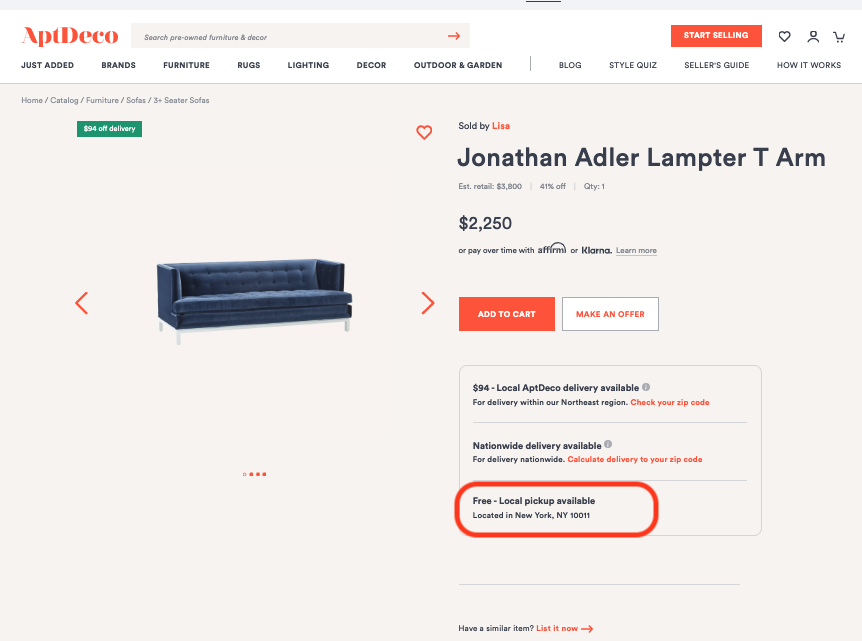 If you decide to pick up an item yourself keep in mind:
We'll email both parties each other's contact information shortly after purchase
You should check the item for any discrepancies at time of pickup. If you encounter any issues with the item, just leave it at the pickup location and contact us via email at hello@aptdeco.com for next steps
Note: If you take the item, we cannot hold any discrepancies against the seller therefore the item is not eligible for a return/refund.
---
---